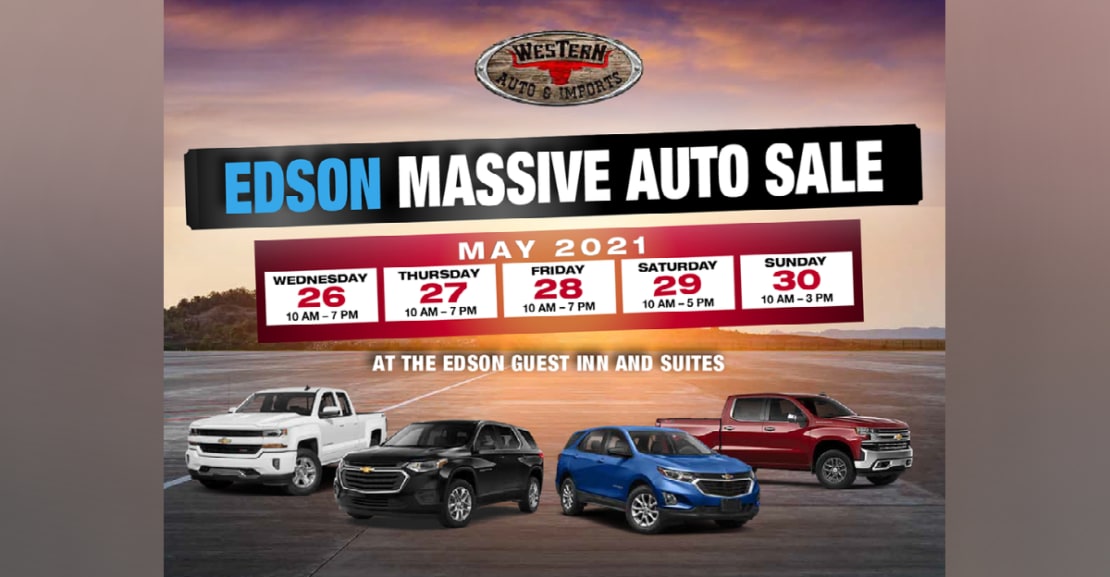 We are bringing the annual
Massive Auto Sale
, Whitecourt's largest auto and RV sale, in the city of Edson. We will be at the Guest House Inn and Suites from April 26th to the 30th.
On-site credit check and approval;
Huge inventory of new and used vehicles;
FREE delivery anywhere in Alberta;
and a lot more special deals on site!
We hope to see you there!
To learn more about the event, contact us at (780)396-0250